Marla Aaron Showroom Safety Protocol
We love jewelry but we love the human race even more. That's why we've implemented the following safety precautions for all customers entering our showroom: 
Enhanced cleaning standards
Hand sanitizers widely available
Sanitizing the jewelry after every appointment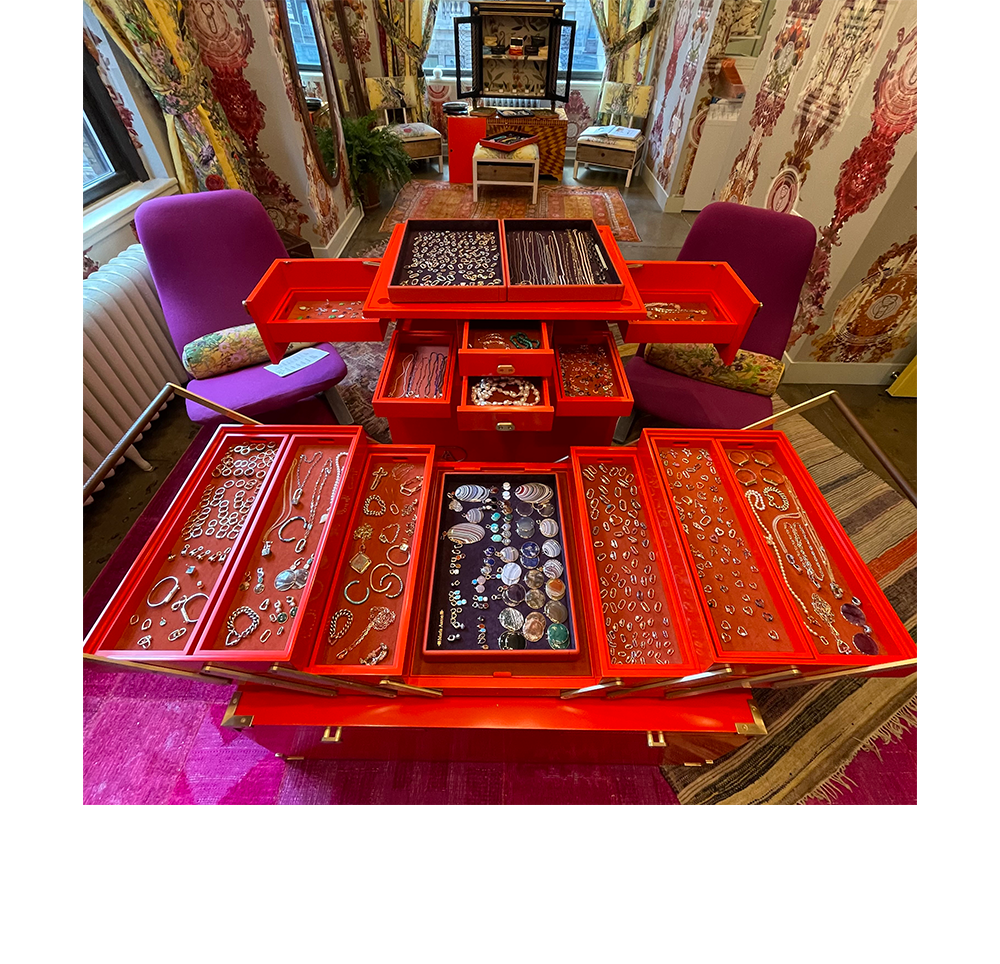 Visit Us!
We know the way you like to play with jewelry and we wanted to create a place where you could play with our jewelry--work with it. It's a way for you to see everything we make, try it all on, bring pieces from your own collection and make it yours. With a little help from us. You may leave with some pieces but you may also place orders for pieces that will then be shipped at no cost to you. You may also find a smattering of other objects that we have assembled here especially for you.