Jewelry that works for you.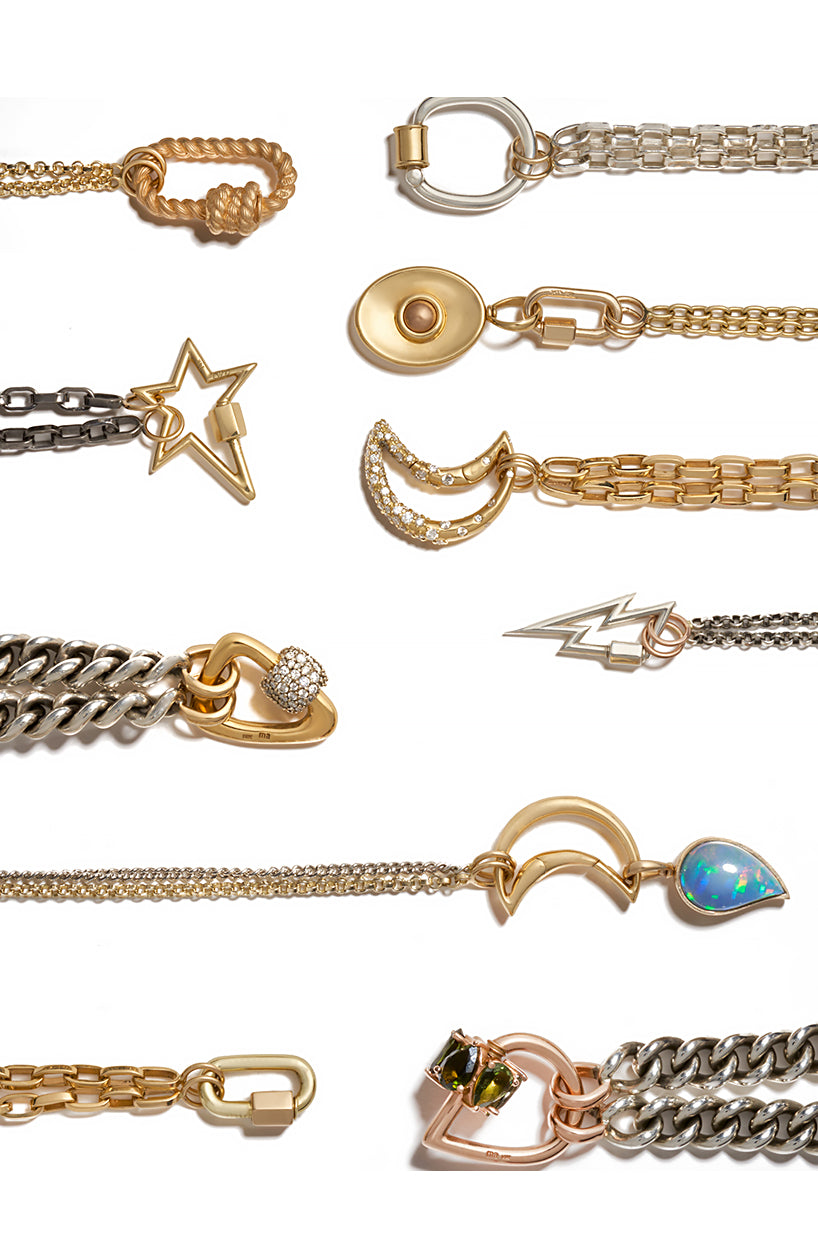 New & Coveted

Guaranteed Hits
It's never just about the shiny thing.
We know the way you like to play with jewelry and we wanted to create a place where you could play with our jewelry--work with it.
Guaranteed Hits
You can't go wrong with these must-haves.
Infinite ways to play
Time to play with your jewelry.
We make jewelry and other objects in New York City. They are beautiful and people seem to love them. Marla launched the collection in 2012 when her combined obsessions with bridges, hardware and jewelry could no longer be ignored. What began with one lock is now an entire collection designed to be worn in infinite ways.