Come visit us.
Mondays - Saturdays
It's a way for you to see everything we make, try it all on, bring pieces from your own collection and make it yours. With a little help from us.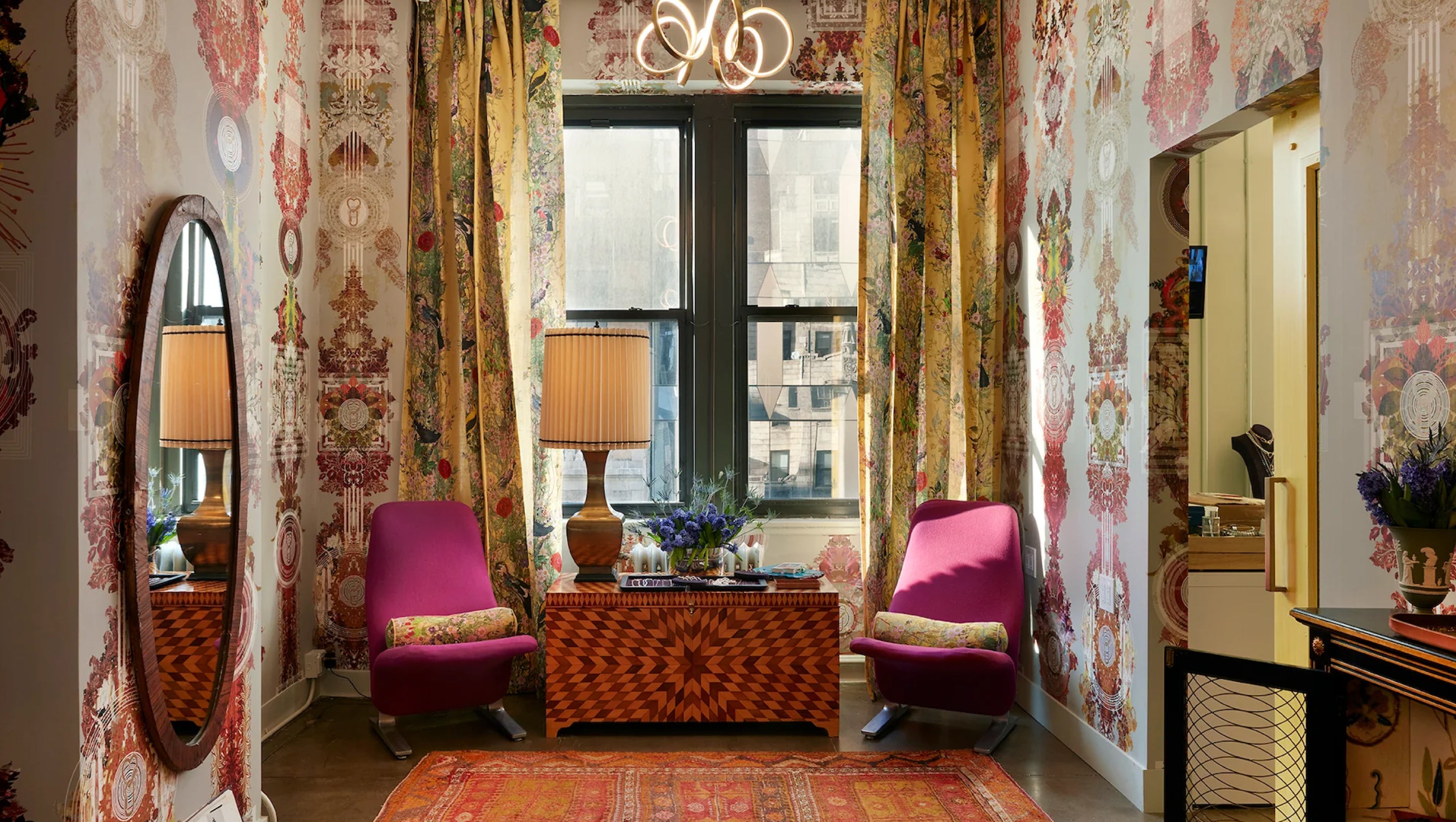 It's not quite a store--it's not quite a showroom because we see what you do with our jewelry--we're not just showing it to you.
It's a bit different, right?
It is by appointment only so you can take your time and have someone that helps you with your selection.
You may leave with some pieces but you may also place orders for pieces that will then be shipped at no cost to you. You may also find a smattering of other objects that we have assembled here especially for you.
Diamond District
in New York City
You will be given the exact address via email once you select and confirm a time that works for you. If you do not see a convenient time available, please contact us and we will do our best to accommodate. If you have any questions about it you can call or email us at info@marlaaaron.com or call us at 646-628-2389 Monday through Friday 9 AM to 6 PM.
Okay. Enough chitchat. We can't wait to see you.
Need help now? Let's Zoom!
You can set up an appointment with us below and our team will send you a Zoom meeting ID. Be sure to check your emails thoroughly for the zoom confirmation. If you need help setting up Zoom our team can help with that too.