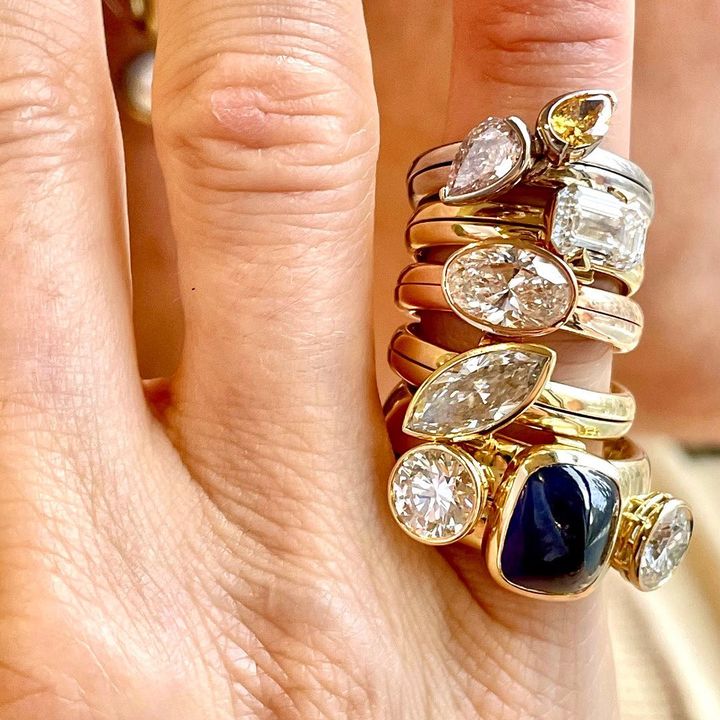 What is Love?
We make rings and enough people have used them for things like engagements that we thought to throw our hat in the ring with our DiMe Siempre collection.
Please email info@marlaaaron.com for all inquiries.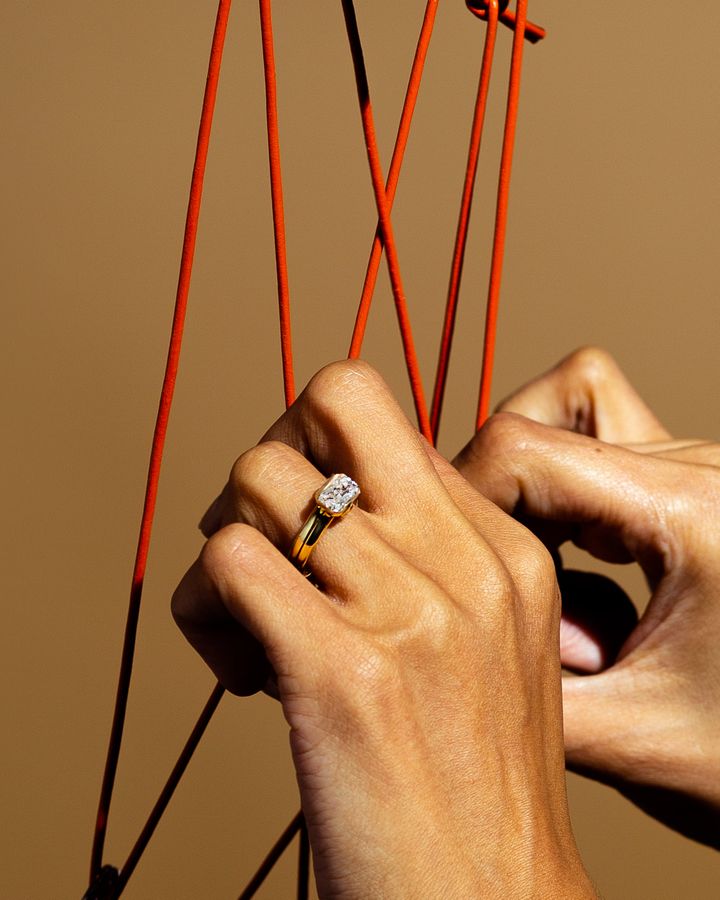 Why?
It begins with a collection of rings we make called the DiMe Series. Dime (pronounced "dee-meh") means "tell me" in Spanish, but an intimate form of tell me. This collection is inspired by Gimmel Rings, a style that dates back to the 14th century and traditionally carried a small amount of words inside them. We have made many versions of our DiMe rings with many, many messages inside of them, but it wasn't until Marla came across an evening bag with a jeweled closure that she realized our Dime ring had the potential for much more in the form of clasping a precious stone. And so, we made a new collection that brought this "aha" moment to life. And we called it DiMe Siempre. Siempre means forever.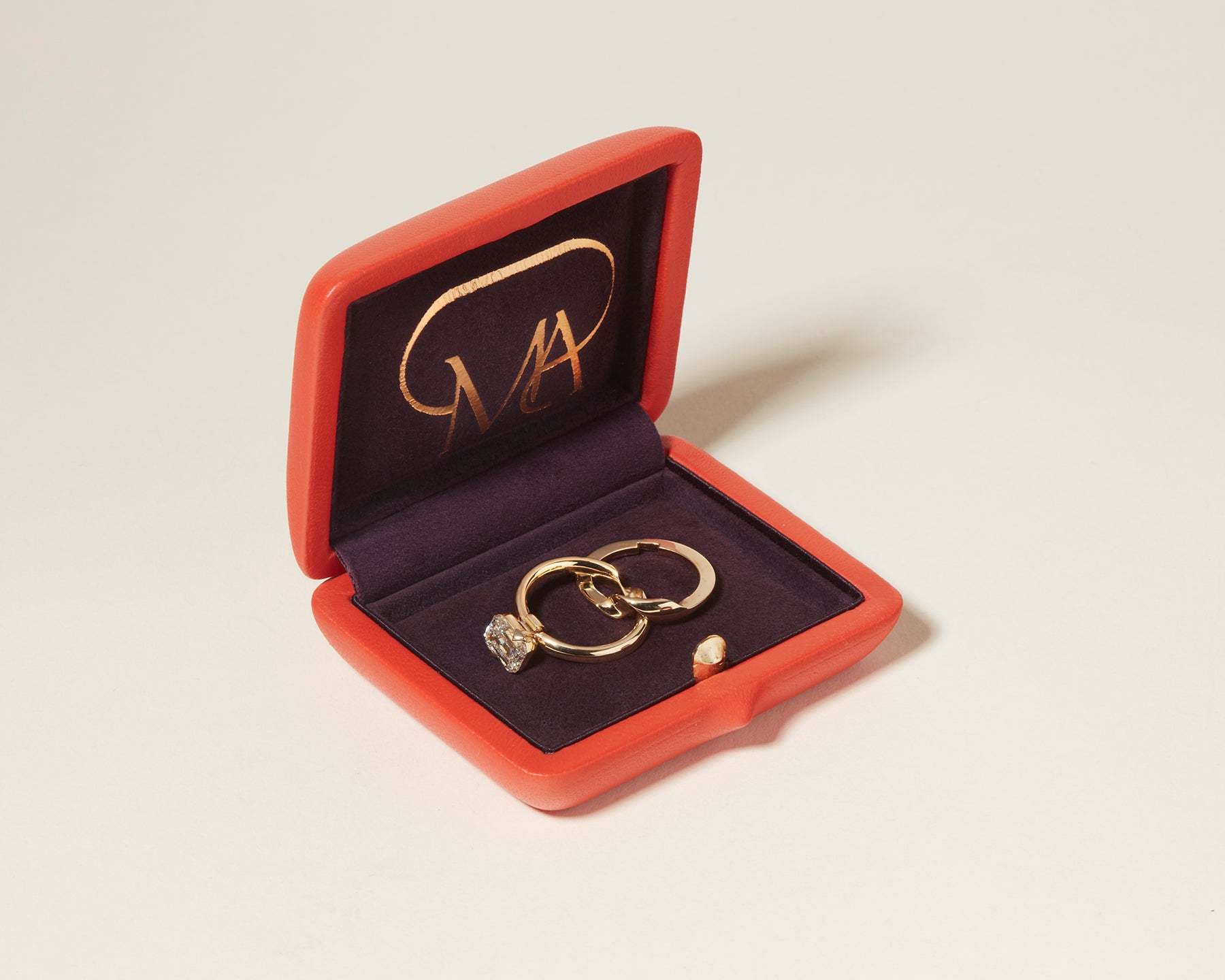 Say something.
Inside a DiMe Siempre ring is space for engraving a message to the person you're giving it to (even if that person is you). The clasp, which brings these rings together, is where the stone sits. In this way, the stone is precious in and of itself but also the "lock" that holds your message. Your message makes the ring more than the sum of its parts.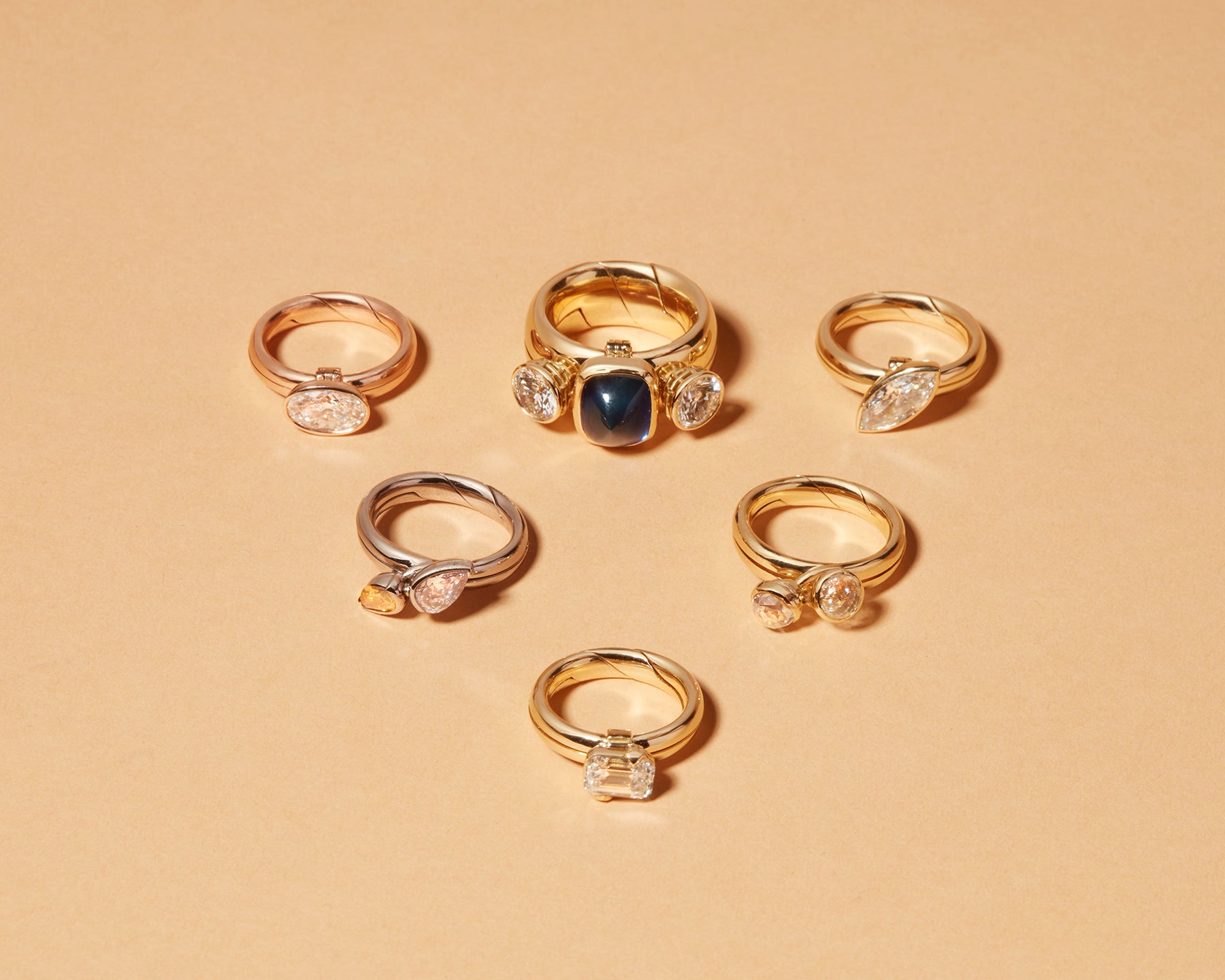 What will you say?
We've had requests ranging from silly to surreal to sonnets and dirty little secrets. Really.
Come visit us
Maybe even buy something
It's not quite a store--it's not quite a showroom because we see what you do with our jewelry—we're not just showing it to you. It's a bit different, right?