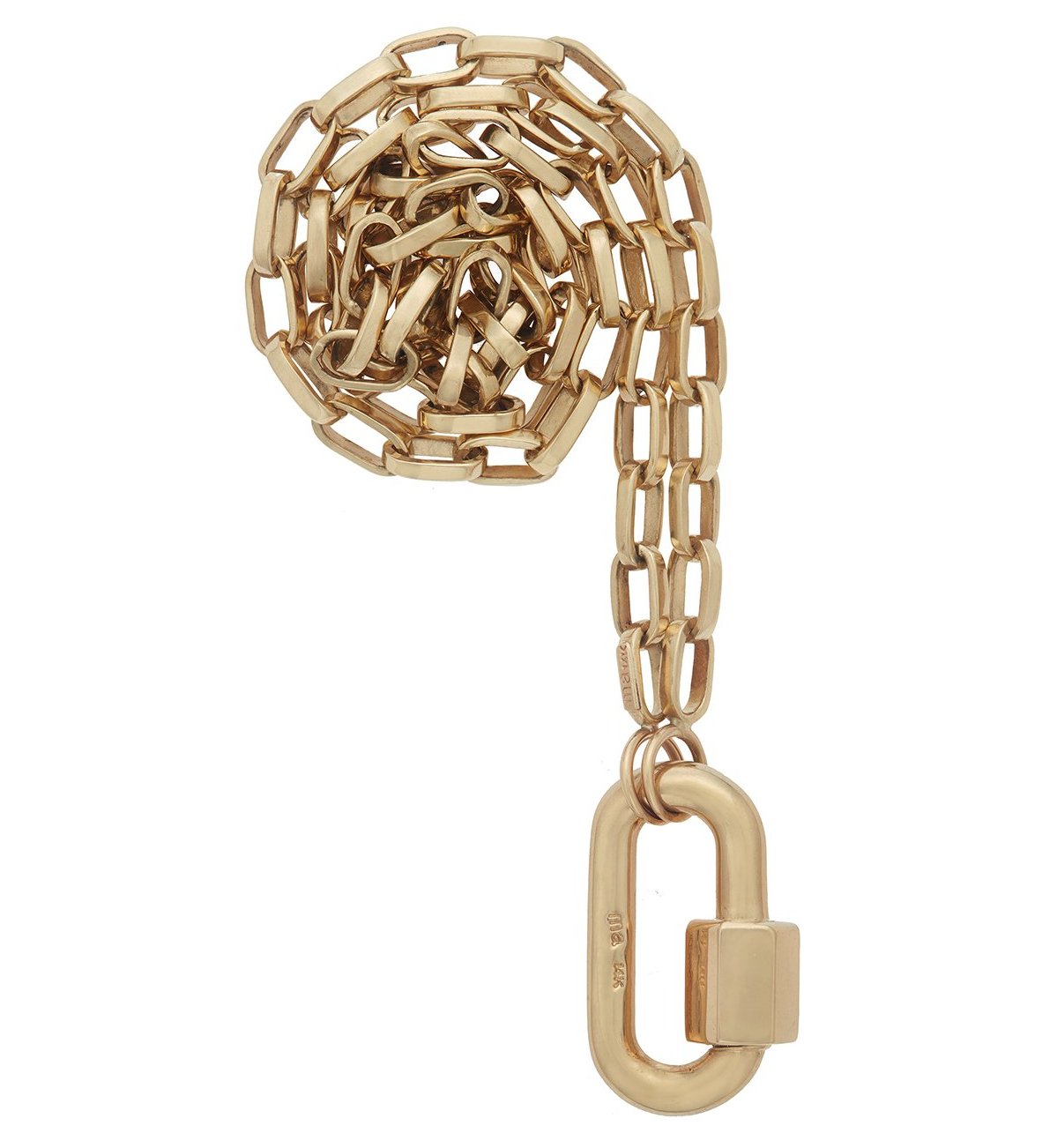 Gold Chubby Medium Lock on a Gold Handmade Biker Chain Necklace
Description

Shipping Info
About The Lock: This Chubby Medium Lock is 2.5cm long and 1.3cm wide and the lock itself has a circumference of 3.5mm with the closure at 9mm. It is smaller than a Regular Lock, larger than a Babylock, and larger than our Heartlock. It is about the same height as a medium lock, and definitely thicker. Other than our Large Lock, it is our heaviest lock. 14k gold.
About The Chain: This chain is made of 14k gold links that have been handcrafted in our New York City workshop. A beautiful place to hang our locks. The links each measure about 4.3mm X 7.9mm.
We use UPS and Federal Express. We insure all of our packages and always require a signature for orders over $500. Please make sure you choose an address for delivery where someone is available to sign for it. Our 2-day shipping in the continental U.S. is complimentary. Overseas shipping is $75.00. Overnight shipping within the U.S. is $30.

If you would like rush or overnight please email us and let us know when you place your order and we are happy to accommodate where we can.

If you are in the state of New York and you make a purchase, we will add appropriate sales tax.

Please email info@marlaaaron.com if you have questions.

Expected arrival date for international orders is approximately 10-14 days from the order date.

For international orders, a customs duty will be charged to you depending upon the country in which you reside.

By law, we cannot change the value of order on commercial invoices. We adhere to all international import/export laws.

Styling Assistance?
Book a virtual appointment with our team
Gold Chubby Medium Lock on a Gold Handmade Biker Chain Necklace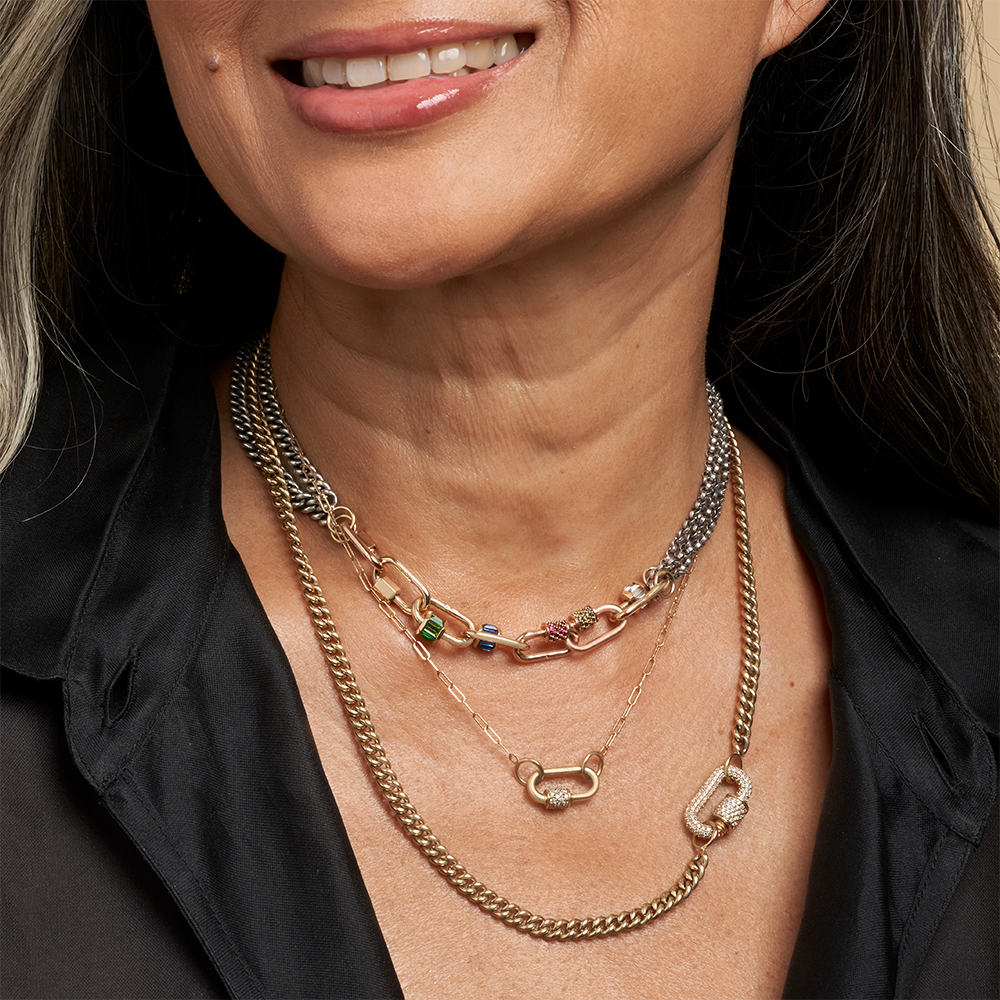 Shop the look
Complete the Set
Burning Questions
What's the size difference between babylocks, medium locks and regular locks?
A babylock measures a 1/2 inch, a medium an inch, and a regular lock an inch and a quarter.
How can I style my lock?
You can use it as an extra link to a chain, as a charm holder, or use it to simply complete a chain.
What are the most popular chain lengths?
15" is popular for a choker-style look.
19" is universally flattering as a necklace and most customers can wrap it around their wrists as a bracelet.
32" gives maximum play with various styling possibilities.
What's your return and exchange policy?
We accept returns and exchanges within 15 days of receipt for all pieces returned to us in their original packaging and in their original, unworn condition.
We offer complimentary standard shipping via UPS with insurance and always require a signature for orders over $500.
More Questions?
Check out our complete FAQs below.